There's no time like the present to try and fix the biggest challenges that we face today. As the effects of climate change become clearer and clearer, many fields are racing to find solutions. Could financial products provide a much-needed helping hand to climate change eradication efforts? We called Nathalie Green from Doconomy to discuss her own personal journey and how she plans on changing the world.

Could you tell me a bit about your personal journey to where you are now?
NATHALIE GREEN: I've been working with communications and business development within financial services for basically all of my professional life. One of my first-ever jobs was at the Stockholm Stock Exchange. It wasn't planned, but rather something that just happened. I didn't quite know what I wanted to do, so when the opportunity came my way, I took it. My time at the stock exchange taught me a lot: I learned how an exchange works, as well as a lot about trading and dealing with stocks.

Were there any major realisations that happened during your time at the Stockholm Stock Exchange?
NG: Pretty quickly, I realised that even though most people struggle with getting to grips with how money works, it's actually pretty easy. Everyone can learn to understand how a stock exchange works and how to make the most of the money they already have. Spreading this knowledge became my mission. That's also how I fell into the world of communication and I spent several years working with several clients within financial services through the agency side. That, in turn, led me to sustainability: sustainable ways to grow money and conscious investing.
Doconomy was a natural step for me: I followed the leads for Ålandsbanken's Baltic Sea credit card and found the Swedish agency that did the project. Mathias and Johan, who worked at that agency were just starting Doconomy. We quickly found a common chord.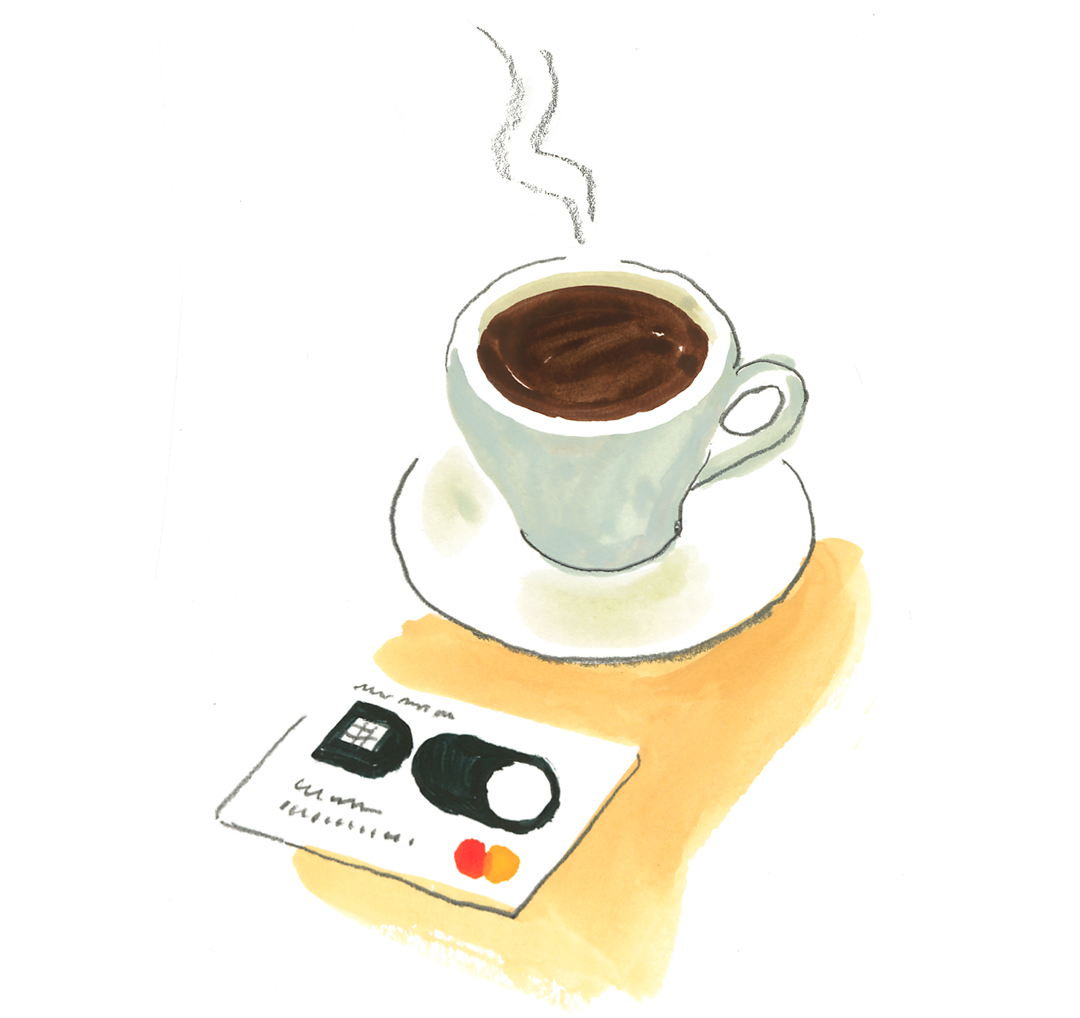 You talk a lot about sustainable ways to grow money. How can we harness finance for good?
NG: I can see a bigger movement happening right now. A lot of people are having a hard time trusting big financial institutions and the companies that provide financial solutions in general, but also regarding the state of our planet. At the same time, many are realising that there is an alternative; opportunities to think and act differently. In my opinion, it's just a question of time. People are starting to look to banks and companies that provide financial solutions for products that can save the environment. Directing capital in the right way to ensure that it works for the environment instead of working against it is, for me, the next big thing.

The financial world is often seen as quite harsh and not exactly based on soft values. How did you keep your values intact when working, for example, at the stock exchange?
NG: Actually, a movement that is a big departure from the norms within the world of finance, has been growing for quite a few years now. The way I see it is that if I'm not there, there isn't much I can do to change the system. This is a common thought to everyone who is interested in implementing sustainability into finance. If we're here, we can work on it from the inside and start coming up with solutions instead of problems. Doconomy is an example of a solution: we are taking an extremely commercial product, created to get people to consume more, and using it as a tool to decrease consumption and encourage people to consume smarter. Tweaking existing products is often enough. A lot of it has to do with creating awareness and educating people, too. The products are there already, we just need to find ways to harness them for good.

What drives you personally? What gets you out of bed everyday?
NG: It's easy to say that I just want to make a difference, because it's such a fluffy statement –  but it's true! It's pretty clear that we don't have much time to save our planet anymore. I've worked in sustainability for quite a long time and I see that if we're supposed to meet our climate change goals, we all need to do our part. I'm hoping that financial and economic factors will act as positive drivers for change. I'm hoping we'll soon be able to look at growth from a different perspective and set new growth standards.

Doconomy, a Swedish fintech company, launched a credit card that tracks your purchases' carbon dioxide emissions and caps the climate impact of spending, in May 2019. The company's own DO Black credit card makes the connection between our consumption and its impact on the planet tangible and visible, in the hopes of reducing both our consumption and our daily carbon footprint. The DO app is based on the Åland index, a calculation system that measures the carbon emissions produced with every purchase. The app also provides information about UN-certified climate compensation projects and sheds light on positive developments.
The climate-friendliness doesn't stop at the intangible: the materials used to manufacture the credit card are bio-sourced and all the printing is done with an ink made from recycled air pollution particles.


A brave new world is a collection of success stories from around the globe. It puts the spotlight on exceptional people who have been through exceptional events and lets them teach us a few valuable lessons. Do you know a brave entrepreneur? Send us a tip on notes@greenstep.fi and we might feature them next.


Words: Matilda Kivelä, Illustration: Anja Reponen