With Tripletex, you don't have to choose between ease of use and functionality. You get an uncompromising financial system that is built based on your needs.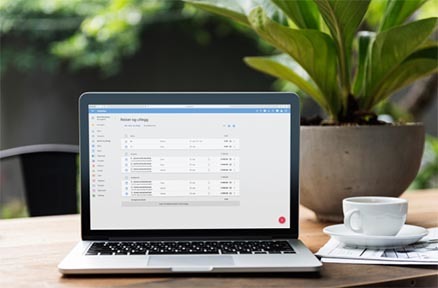 A complete financial system
Nothing is more frustrating than having to log off and on several systems to perform various tasks, and that all these systems do not "talk" to each other. With Tripletex, you can have everything in one place – invoicing, accounting, project management, timekeeping, salary payments, travel bills, etc. The system is suitable for all types of companies, both small and large. You choose how few or how many modules you want to have access to.

When you use a smart accounting program, you will quickly discover that everything is connected in a logical and seamless way. You do not need to export or import information. You register the information in one place, and then you have access to it anywhere in the system.

Born in the cloud, raised in the cloud
Betting on an online system has become a matter of course. Everyone wants to work where and when they want. If you choose a system that has always been cloud-based, then it will give you even more benefits. The system is designed to be used on all devices, so you have access wherever you are.

- Access everywhere

- Create the system you want to work with processes, modules and integrations

- Smart automation options

- Free support, webinars and help videos

- Intuitive system for all types of users

- Tripletex has a super intuitive app with salary, travel and expenses, invoicing and approval.