NetSuite ERP clarifies Kyrö's international operations
Kyrö Distillery Company produces the finest single malt rye whisky and rye gin in an aged brewery in Isokyrö, Finland. As the unique business expanded, the company needed to implement a comprehensive ERP system, in which the company relied on Greenstep's expertise.
In the video Kyrö's Co-Founder Miika Salmi Lipiäinen and the People and Finance Director Linda Hasi tell us more about the collaboration:
"At Kyrö, we saw the need for a strong ERP system, and we had Greenstep working on it almost from the beginning. Greenstep has helped our operations go smoothly, from buying rye from the fields to selling spirits to the world. They have helped us along the way with integrations and the system itself", says Miika Salmi Lipiäinen, one of the Co-Founders at Kyrö Distillery Company.

High-quality processes and a partner as a source of business growth
The cooperation between Greenstep and Kyrö has deepened rapidly as the company has expanded its operations abroad. Complex and expanded processes require more efficient management, where NetSuite has proven to be a crucial factor.
"Our cooperation started from installing the ERP-system, and it continued with improving the logistics of the operation, task management, and storage operations. We founded new companies in Germany, the UK, and the USA, and we had to integrate them into the same group. Greenstep has been a great partner because they have provided us with expertise to scope and execute our processes. Whether our needs have been financial or operational, they have been able to integrate everything within our ERP", Miika adds.
According to Miika, the company considered various business partners to implement a new ERP system. In the end, Greenstep convinced the company with its professionalism and the right experts.
"Greenstep's NetSuite services have been very comprehensive, in addition to which they have the proper experts and processes. They have helped us in everything, whether it has been about founding new companies or setting up new accounting processes. Our business is about making whiskey, storing whiskey, and releasing whiskey. It is a complex operation that goes back and forth both logistically and financially, so customized processes are important for us", Miika says.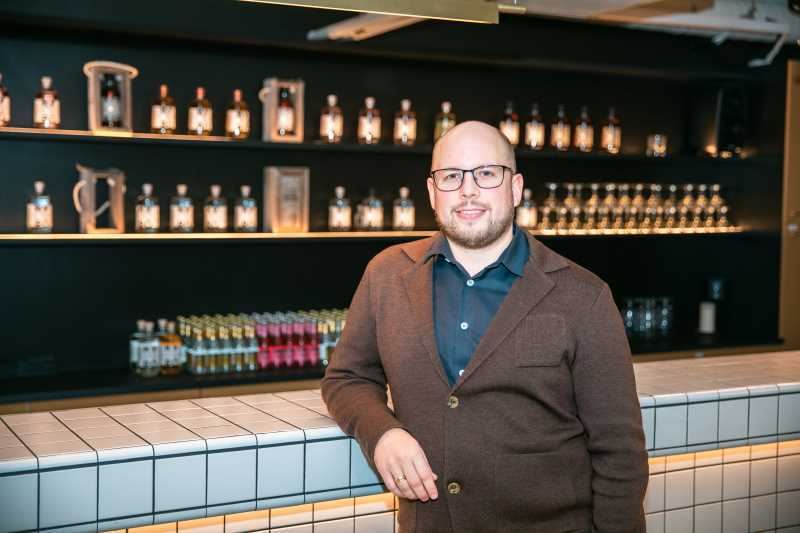 A partner expert is committed to building Kyrö's unique story
With Greenstep, Kyrö has succeeded in expanding the use of NetSuite to every level of the organization. The New ERP system has clarified operations and exceeded all expectations with its adaptability and user-friendliness.
"The most concrete benefit has been that NetSuite enables us to do our business. Also, Greenstep's professionals are very flexible and committed to cooperation", adds Kyrö's People and Finance Director Linda Hasi.
"When we started our business in 2012, we wanted to create a culture of rye spirit for Finland and the world. Our mission is to make the world's best spirits out of rye, including gins and whiskeys. In the future, we are expanding our business abroad, which means expanding our existing processes and systems with the support of a professional partner. I would recommend Greenstep because of its level of expertise with the NetSuite system. They have always listened to our concerns and requirements and found solutions to them", Miika sums up.