Weaver Technologies reached full insight to their data with BI Book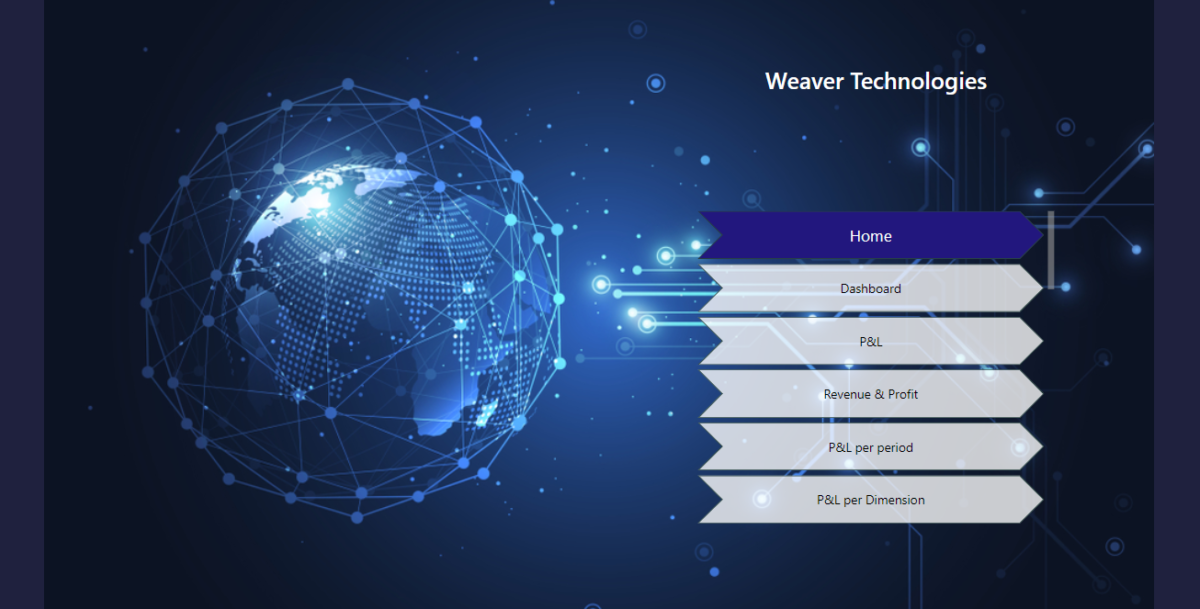 Weaver Technologies is a Texas-based IT service enterprise supporting school districts, universities, and commercial entities across the region. With BI Book, the company has reached full insight to their data and gotten versatile up-to-date reporting to support the business.
Weaver Technologies has a 16-year history of providing top-level data-center implementations and technical solutions and are famous for a high-quality work. Currently, Weaver Technologies uses BI Book to get more accurate and versatile reporting from Business Central, Dynamics CRM, and Dynamics 365 field services.
"Despite the fact that we were working with two professional Dynamics developers, we could not get the needed reports out of the systems in the time required. So, I started googling different options and found BI Book. I reached out to them, even though there is a huge time difference between us. We started collaborating, and within two weeks, I had probably 15 financial reports giving me more information than I had ever had before", says Weaver Technologies' CEO, Donald Weaver.

Individual reporting and full visibility to the data
Donald says that after deploying BI Book, he has gained easy access to all the important data and full insight to the whole business. On top of that, he says that BI Book has significantly reduced his own as well as his team's workload regarding reporting.
"From the financial perspective, I really did not have any visibility beyond the basics before BI Book. The basic profit and loss statement and the balance sheet were all we had. We needed to see more specific metrics, such as spend per customer and expenses by the vendor. It was very difficult to get this information out of Business Central. After deploying BI Book, I suddenly had all this reporting, information, and visibility that was critical for me as a business leader," Donald says.

Excellent service from the other side of the world
Donald has been very satisfied with Greenstep's service already from the very beginning of the collaboration. Though the time difference between Texas and Finland is eight hours, he thinks the collaboration has been smooth and definitely worth it.
"I feel that Greenstep's team is like an extension of our team, especially Joni, who has been working with us. He has been incredible in every part of the project. He is very helpful, and you can tell he wants to do a good job. At the same time, he enjoys his work."
Donald says that he recommends BI Book and Greenstep's services to anyone who needs Power BI reporting regardless of the geographical location.
"I do not know anyone who can master Power BI like Greenstep's team, so I recommend them anytime I run into anyone in need of Power BI reporting. In fact, I've also already recommended BI Book to the party responsible for our Business Central development", Donald sums up.

Would you like to know more about BI Book or our other analytics services?
Book a free 30 minutes online meeting with our analytics expert, and let's discuss more about your individual reporting and analytics needs. In the meeting, we can also give you a short BI Book live demo.