Greenstep Appoints Lise Nansen as General Manager for Norway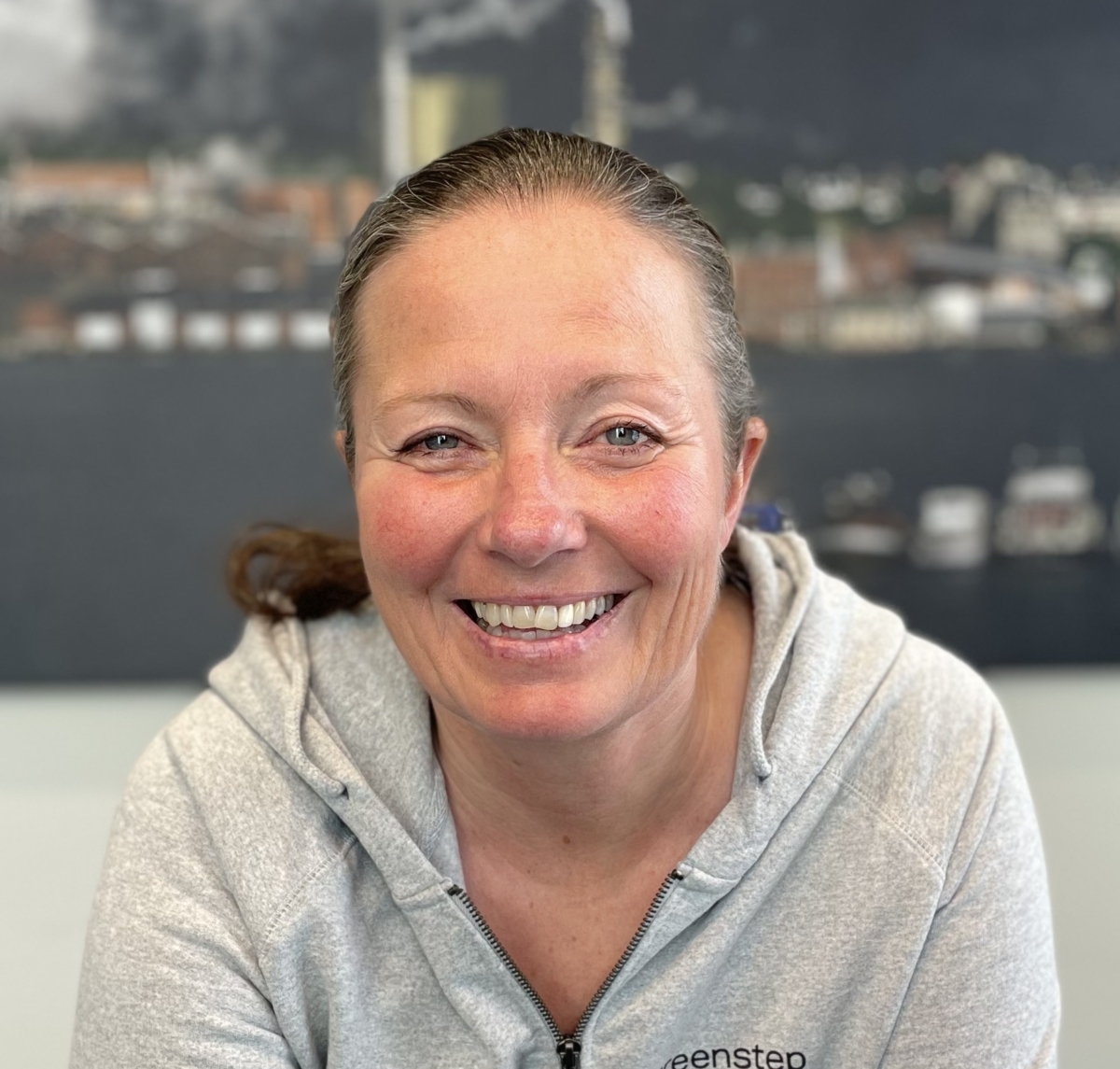 Katrin Ohlander
Marketing Manager
Greenstep is exited to welcome Lise Nansen to the position of General Manager of Greenstep Norge AS, and she will together with her colleagues start operations with a target to onboard customers during Q4/2022.
Lise will lead the Greenstep's establishment on the Norwegian market, where the focus area is primarily to find the brightest future colleagues on the market, so that we can best help our customers. In addition, also to ensure that we use Greenstenp's total group bid to drive awareness and growth on the Norwegian market.

Tore Teir, Founder and Chairman of the Board of Greenstep welcomes Lise to the Company. – With the experience and knowledge Lise brings with her to Greenstep I look forward to having a well-functioning team in Norway that can serve our customers in the best possible way. Lise can help us achieve this through her solid experience as a CFO, team lead, and also having international experience.
Lise Nansen comes latest from the rock handling business where she has been the CFO for a group of companies owned by Vestfold Fjellboring AS, ultimately owned by Nordisk Bergteknik AB (listed on Stockholm Nasdaq since 2021). She also has experience from the oil and gas sector as Operations & Quality Manager for Sensor Developments (later acquired by Halliburton) and as Operations Manager in the payroll department at Edda Media (later sold to Amedia). She has international experience from the environmental business, setting up a Norwegian subsidiary in Germany. In addition, she has spent many years in the USA as a skydiving coach and athlete on the Norwegian 4-way skydiving team. She brings with her solid knowledge from office administration and leadership.

My vision is that Greenstep Norge will be known as the preferred workplace and preferred supplier of financial services. Our customers shall really feel a difference when they work with us. Our employees always go the extra mile for our customers because they want to – not because they have to. I believe in happy employees – happy customers. We bring energy to everyone around us.

Greenstep's first office in place in Moss. Oslo office coming soon.
Greenstep moved this summer into Høegh eiendom/ Ö-verket's premises in Ankers Hus/Verket in the center of Moss. According to Katrin Ohlander, PR/Manager in Greenstep Norway, the growth plan is one of the reasons why the choice of new premises fell on Ö Verket.
- Since our goal is to expand the business, we want our office premises to be able to grow with us and we feel that such a flexible and modern office does that. At Greenstep, employees are seen as their most valuable resource, and therefore pleasant premises and good traffic connections and a pleasant area were also some of the keywords when looking for office premises. The fact that we also get all the service we need means that we have time to invest in our core business, as we don't have to spend time on administrative work, says Katrin. As the business grows, there will also be an office in Oslo in the future.