​​Change impacts the entire organization. In todays rapidly changing, flat organizations change management as a mindset is an essential skill.
With our training program, your change management team will learn
What leaders need to know and do
How to inspire your team and recruit influencers​
How to communicate effectively
Why leaders at all levels are change managers
Change management training – our recipe
The training program is created to fit your organizations needs. The program consists of orientation exercises and training part. Training utilizes small-group work and requires active participation. By doing, realizing and participating as much as possible you will get best possible results and a long-term impact.
A successful training program for change management consists as follows.

Mapping and assigning tasks​​
Kick-off (1 hour)​​
Specify exact goals and training plan​
Verify access rights (if needed)
Agree on exact content of the training, implementation and schedule
Module 1 Our organization in change (3 hours)​​
What is the difference between change and transition
Changes and their affects in our organization​
Module 2 Why leaders at all levels are change managers? (3 hours)​​
Overall change management and strategy ​
Module 3 ​What leaders needs to know and do? (3 hours)​​
Change manager toolkit – practical steps for managing change​
Our rules of the change​
Module 4 How to inspire your teams and recruit your team's influencers (3 hours)​​
Communication and engagement​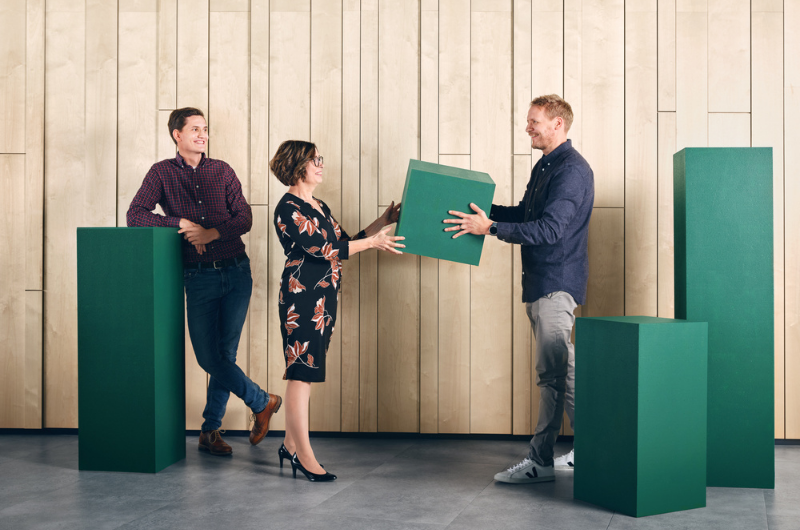 Who is change management training for?
The training program will be tailored to your organizations' needs. It is suitable for for example managers and HR professionals.
Why Greenstep?

Because we want you to succeed.
Greenstep has strong expertise from many industries and first-hand experience in dealing with organizational changes. In the production of the training, we rely on our experienced experts that work within the relevant fields. ​
​Customized training program allows you to create a suitable schedule and take special needs from systems to company culture and career paths into consideration.