Acquire data skills flexibly: an Interim Data Analyst complements or strengthens the organisation's own skills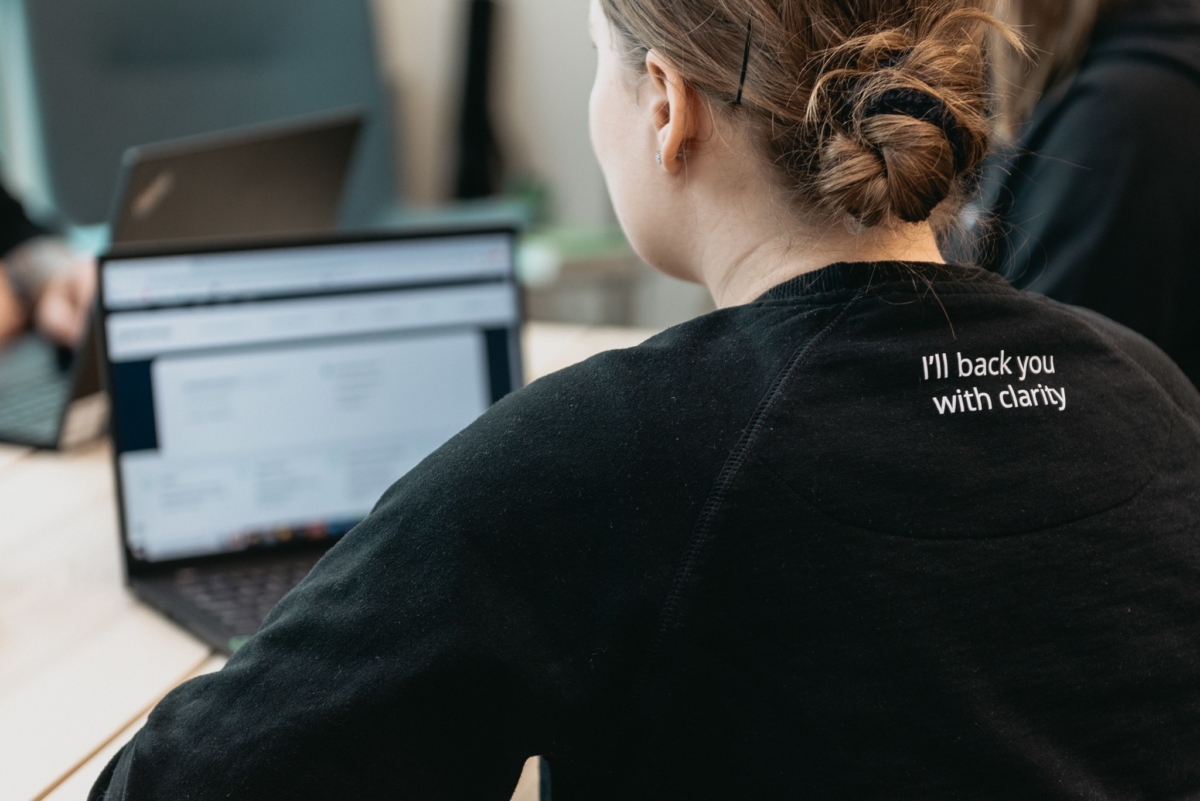 Knowledge is king, now more so than ever. Companies that have recognised the value of data and information and started to manage their business based on it are ahead of their competitors who are just starting to take steps towards leading with data. The good news for the latter group is that it is not too late.
Harnessing the power of knowledge for sustainable growth is often not a simple task. You need the right processes, tools, and people to be able to easily exploit large amounts of data.
Organizations can tackle the challenge in different ways. Some will share responsibility among existing employees, some will look for a data specialist in the recruitment market, and some will choose a partner for their data journey.
Setting up an internal data analytics team can be a complex and time-consuming process for a company, requiring significant resources for recruitment and training. Competition for top data talent is fierce, so temporary data analyst services often emerge as an easy and reliable option. With the flexibility of interim experts, companies can quickly access their expertise and get off to a good start on the road to data-driven leadership.
Supplementing or strengthening your own resources with the help of an Interim Data Analyst
As companies are at different stages of their business and knowledge management processes, their needs will naturally vary. Aleksi Huttunen, Data Analyst at Greenstep, who has worked on numerous interim assignments, lists the points at which companies traditionally choose an interim expert.
– Often, the need for an interim expert arises when a company wants a professional with expertise in a particular field for a temporary need, for example, for some kind of data management project. For example, a client changed the ERP system they were using and as part of the change the company wanted to automate their management reporting.
On the other hand, the organization may have tried to secure talent from the recruitment market but failed to find a suitable candidate. With interim professionals, finding the right talent to match the company's needs is much easier.
– Interims can be deployed very flexibly and quickly, and the company has no real HR responsibilities towards them, such as notice periods. They can be hired on up to a week's notice, but of course a specialist with a specific skill set can have a full calendar for longer. The longer you can look ahead and predict the timing of, say, data projects, the better.
Even if a company already has a data team in-house, it can still gain significant added value from hiring a temporary professional to support the team.
– Sometimes a project requires such specific skills that it is not necessarily sensible to learn them yourself, for example because of a tight schedule. For example, an interim expert can help the company's own data team to automate certain steps in the data management process, enabling the in-house data experts to do their job more efficiently. On the other hand, sometimes there are unexpected resignations or long absences, in which case an interim employee can jump in on the fly and fill a temporary skills gap.
At best, an interim professional can bring perspective and expertise up to the strategic level.
– A client wanted to define a new knowledge management strategy. The company wanted to hire an external expert who could understand the needs of the management and could do the actual technical implementation in addition to the definition and ideation. Another important part of the project was that the expert had to be able to communicate with everyone in the organization - accountants, salespeople, controllers, IT and management - in their own language," says Aleksi Huttunen.
If situations arise that the interim expert is unable to solve on his own, it is important that he has sufficient background support. In Greenstep's case, the interim expert has the backing of a team of hundreds of professionals with a truly wide range of expertise.
What makes a good data analyst?
Whether a company is hiring a data analyst on its own payroll or bringing in temporary help in the form of an interim expert, there are a few key things to keep in mind when looking for a good data analyst.
Understanding the business
A skilled data professional understands the business of the company and can translate business needs and definitions into technical problems and solutions.
Technical skills
To do their job to the best of their ability, data analysts must have a deep understanding of modern tools, the ability and enthusiasm to keep up with technological advances, and knowledge of industry best practices.
Communication and presentation skills
The best data analysts will be able to communicate and present their findings from the data to organizational leadership in a clear and understandable way. They can collaborate with different teams and can easily bring their expertise to the whole organization.
When a client contacts Greenstep for an Interim Expert, they will receive CVs of experts with different backgrounds. Based on these CVs, the client can select the people they want to interview and make a final selection. This ensures that the best possible expert is always selected for the temporary need.
Interim Data Analyst brings value where it's needed
When a company decides to hire an interim expert from Greenstep, the timing, scope and other details of the project are agreed upon together. The company can hire the interim data analyst on a full-time basis, giving them 100% access to the expert's work. On the other hand, for smaller needs, a certain number of hours or dates per week can be agreed, for example, for which the expert is available to the company.
Traditionally, interim data analyst contracts range from a few months up to two years. They can also be concluded for an indefinite period, in which case the company hires an interim expert until it finds a suitable replacement on its own payroll. The contract models are flexible and are always tailored to the client's situation and objectives.
The client itself does not necessarily need to have experience in data management or analytics to hire an interim professional. Greenstep experts can collaborate with different levels of expertise and can work together, for example, on a weekly progress monitoring basis or completely independently. The key to success is open and active communication between the expert and key people in the client company.
Data analysts work on matters that have been agreed with the client. The flexibility of a temporary professional offers a lot of opportunities for the company.
– The job involves working with data on a really wide scale. For example, I can define data needs, automate reporting and related processes, implement and create data tools, explore and analyze data with management, hold training sessions and workshops, train new employees... the list is really long," says Huttunen.
The closest counterpart to an interim data analyst is usually the CFO, CDO, Controller or even Data Analyst or Engineer of a client company. Responsibilities and roles are defined when the contract is signed.
A successful project can transform an entire organization into a data-driven one
Companies that have hired an interim professional have mostly been very satisfied with their choice. As one example of success, Aleksi Huttunen recalls a case where the Senior Business Controller of a Finnish company that had a revenue of €70 million quit in the middle of an ERP system upgrade project. The company hired an interim data analyst to automate management reporting and perform other controller tasks.
– We automated management accounting processes and provided management with a very clear, data-driven, big picture view. After the project, the CFO, who has more than 20 years of experience in the company, said that he had never had such a good and measurable view of the state of the business. The company's CEO went one step further and said he looks through the reports every morning before he gets out of bed.
The change didn't just stay in the management team, but the culture of data-driven leadership was embedded throughout the organization. The number of people actively following data increased six-fold and reports are now viewed thousands of times a month.
The work starts by getting to know the situation and the people
As with any effective partnership, it is a good idea to start by getting to know the situation on both sides and the people you might be working with in the future.
The initial meeting will cover both the client's situation and how Greenstep can help. If the discussions go further and reach the stage of selecting an interim professional, the interviewing of suitable candidates can be done in addition to / instead of the traditional interview, for example by working out together or over a buffet lunch.
If your organization has an identified need for analytics expertise, contact us! You can book an appointment for an initial discussion here or call Krista directly.
Greenstep's Interim Data Analysts take on the challenges of data management, so you don't have to do it yourself.