What is an interim CFO?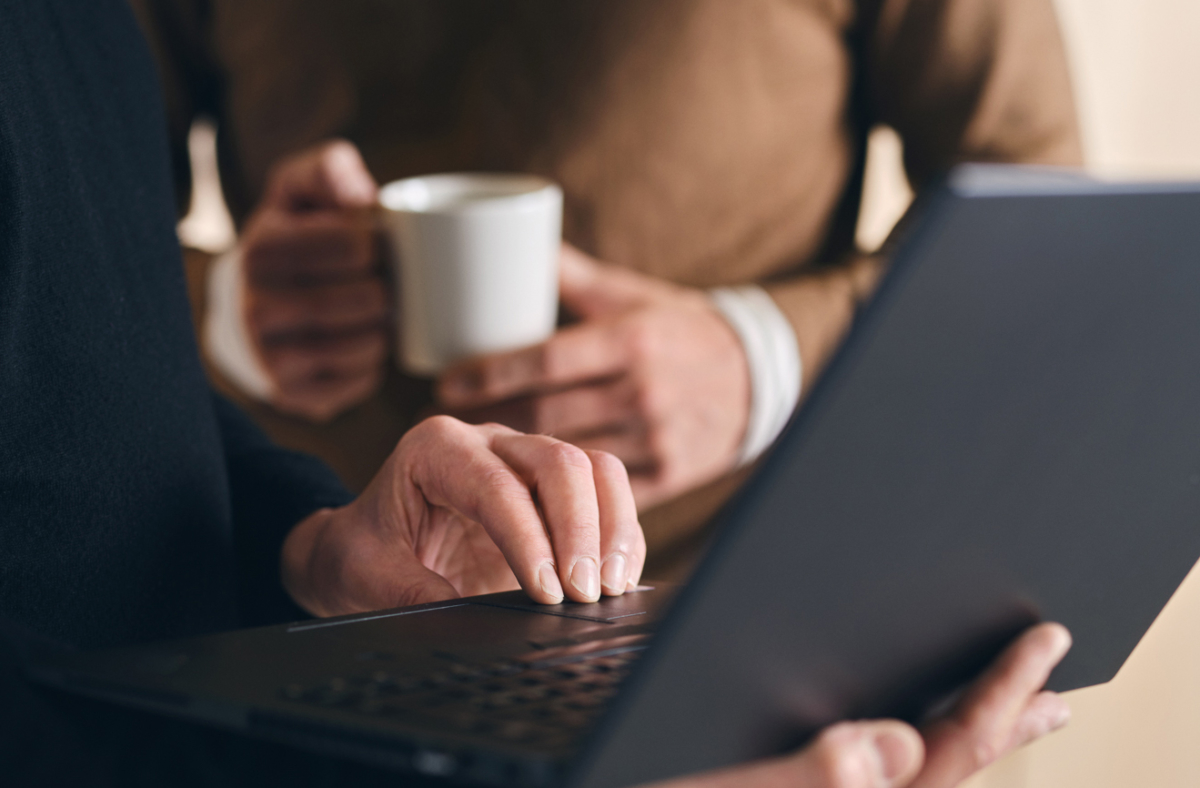 Ludo Thijssen
Senior Manager
The other day I was asked the question: "So, what is an interim CFO, and what do you do?"
The short answer: as an interim executive, I provide fast and professional expertise & leadership to support organizations with immediate short-term challenges and long-term strategic goals.

But first things first.
It can be said that there are two main types of temporary CFO roles:
Interim CFO
Fractional CFO
But, the definitions are flexible and many practical solutions can be found to serve the needs of the company.
In general, both abovementioned CFO types are finance experts with long experience who can immediately run the finance function and support the business.
Typically, an Interim CFO fills in the role of a permanent CFO when the company temporarily does not have a CFO in place (for example due to an ongoing hiring process, maternity/paternity leave, etc.). Interim CFOs will work for the company full-time for a certain period of time. This will ensure that the financial management function and related governance will be up and running during the transition period.
Interims basically have the same responsibilities as the previous CFO has had, and they manage the finance department, the financials of the company, internal/external reporting, budgeting, risk management, and also help companies with short-term financial challenges and/or longer-term strategic developments & strategies if needed.
Temporary CFOs are also brought on when certain expertise is needed for a specific project: funding, M&A, IPO, ERP implementation, turnaround, working capital & profitability improvement, etc.
Fractional CFOs on the other hand, provide financial services to a company, but on a part-time basis. Let's say one to two days per week. This would be more typical for small businesses because they are operating on a smaller scale, and do not need full-time CFO assistance 5 days per week.
In principle, both an Interim CFO and a Fractional CFO have similar responsibilities, but the Fractional CFO is not working on a full-time basis for one company, and typically serves several companies at the same time.
A new perspective creates value now and in the long run.
The greatest benefit for a company when using a temporary CFO is that the company gets immediate access to a seasoned professional with many years of experience, who will run the finance function and provide solutions to daily challenges. Either full-time or part-time.
In addition, an experienced finance expert will deliver fast results. They are able to bring a whole new perspective to the company and its financial function, challenge the status quo, and produce significant added value for the future, even on a tight schedule.

My own previous experience includes working with different industries, markets, job roles, company sizes, company stages, and ownership structures. Domestic and international.
So far as an interim executive at Greenstep, I have had the privilege of supporting companies in totally different industries which were facing totally different challenges.
From a shared service company providing administrative services, to a manufacturing company providing energy-efficient solutions for a better indoor climate. From providing financial leadership & profitability improvement to planning and implementing a turnaround & strategic development.
In addition, some other topics which have been on my agenda include governance, budgeting, CEO sparring, and funding.
How does a full-time interim CFO assignment start?
Before you are given the assignment, you have already been interviewed and approved by the CEO/CFO of the company. Sometimes, also the company's Board of Directors is involved.
It is important that both your competence and personality are a fit to ensure that the cooperation with the client will be successful.
Then, before starting your active duty it is time to do your homework. Research as much as possible about the company, their business model and its industry. In addition, discuss further with the client to get more details and to agree on the deliverables.
Personally, when starting out, the first thing I do is to talk to as many employees and stakeholders as possible in the company. From various functions, but especially finance colleagues. Meeting, observing and listening!
The variation in input is valuable, especially in a manufacturing environment where finance is more demanding and is impacted by a variety of different functions and processes which often are interlinked.
This gathered information results in a first overview of the current state of the company and the challenges they are facing.
Here it is important to make your own judgement based on your experience as to which issues need immediate attention and fixing, and which can be dealt with a bit later (prioritize!). Also, the type of (core) business, and the "shape" a company is in play a role when deciding what to focus on. Naturally, if the client has identified a specific issue which needs to be addressed immediately, this will be on top of your list.
Goal: to make a difference.
As an interim CFO, you need to deliver high-quality results fast, as this establishes a foundation of trust and respect, on which to build further.
At the same time, you have to quickly get comfortable with the financials, the accounting, the budgeting & reporting, the governance, and the company's IT-systems. And of course the finance team. After all, it's the people who make the difference!
And finally, next to your experience and financial expertise, you need to show good leadership and communication. This is crucial.
Now you should be all set up for supporting the company and making a difference.
And that is what we strive for every single day at Greenstep: to make things happen and back up our clients with clarity!