Competency in entrepreneurship is competitiveness! To ensure is important, regardless if you find yourself at an early point in your entrepreneurship or if your organization is growing with success.

Greenstep Academy can be with you in different stages of your entrepreneurship. With customized training, we develop the competency as well as organizational culture that are needed for you specifically, which also helps you succeed as well as engage your personnel. We help you recognize your weak spots to prevent fall pits. We build a training program according to your growth strategy in the economy, HR, and project management knowledge, without excluding the roles of supervisor and team leader. We have implemented training paths that have already helped thousands of experts to find relevance in their work as well as strengthen their professional competency.
Regardless if you want to grow and internationalize your organization, we have ready training programs for personnel to effectively function in the new operating environment. Take a look at our training examples for international growth and contact us and we will customize the right program for your organization specifically.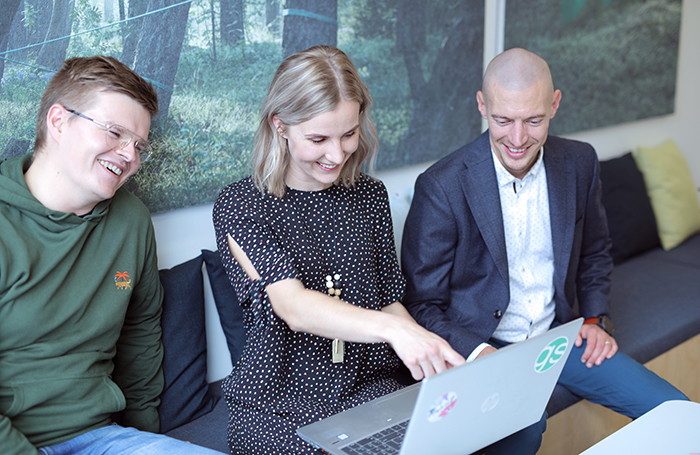 Do you want to improve your customer experience, or do you need help with your sales? We constantly provide sales and customer service coaching for clients in different branches. The training can be directed at a specific team or organization. We deal with your specific organizational challenges in customer experience and sales. Our practical training helps you develop a functioning, transparent model for the organization that helps boost success.
Entrepreneurs are often alone in the moments of growth. With Greenstep Academy you will also have the unique opportunity to have one on one coaching when the topic can be sensitive and the support for decision is needed. What should you know about pension options, acquisition, and funding rounds? We coach and spar with you in big decisions.

Examples of the training we provide:
Go Global! – The keys to success in internationalizing a growing organization
What the entrepreneur should know about M&A
Tax planning for owners and entrepreneurs
Analysis of key figures – Learn to identify and monitor the most important key figures in your organization
Customer service and sales